As a result of new technological developments in the information technology sector, several new and improved tools are being introduced into the marketplace. These inventions have made the creation of new computer software very simple and transformed the whole process into a seamless and entertaining experience. From custom plugins to easily accessible add-ons, the task of building a website has become very comfortable. However, as more and more tools are introduced into the market each day, choosing the right tools has become a huge task.
Best frontend web development tools 2021
To help you select the best frontend tools from a wide variety available, here is a list of the best web development tools 2021 that you can consider using for your web development:
Chrome developer tool
The Chrome developer tool allows you to perform more than two tasks simultaneously. For instance, it allows you to easily edit CSS or HTML code in real-time and also helps you troubleshoot your javascript code while analyzing a company's performance.
This tool is available for Chrome and Safari users and allows developers to easily access the central computer of their website. Apart from this, a wide range of network tools is also available, facilitating the loading flow while allowing a timeline to provide a thorough understanding of the browser's work.
The jquery tool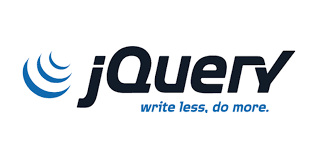 Javascript is considered to be in the vanguard when speaking of front-end languages and is the most appreciated development language. However, this language is not without problems: the language is full of numerous browser incompatibilities and is quite complicated with complex syntax.
All these problems were solved with the creation of query- a fast multi-platform javascript library whose aim is to facilitate the front-end development process. The Jquery platform also enabled developers an enhanced range to create animations.
Twitter bootstrap
Are you tired of consistently typing in the same stylized container? User interface frames are the most common framework used to combat this situation. The user interface enables the extraction of common elements into reusable modules. The most widely used framework is bootstrap, developed by Twitter which allows to build objects, add javascript plugins and a multitude of functionalities.
Angular js tool
HTML is the most widely used language for any type of front-end design. However, it has a very critical defect that is its inability to deal with dynamic views. To address this problem, the js Angular was introduced which is an open-sourced web development framework specially developed by Google., which allows you to extend the syntax of your HTML code and gives rise to an atmosphere of development more meaningful and quicker than HTML can do.
Attempting to construct a website on your own can be a difficult process since there are several factors to consider while building a website. As a result, it is always recommended that you hire a professional firm for this type of work, as they can assist you in easing the website creation process at a low cost.
While there are many web development companies in Chennai, you should always go with reputable ones that have a proven track record, such as Domainer, which has been in the market for over ten years and provides excellent customer service.