The power of perception is unparalleled to any other. Details encompassed in a visual memory allows it to linger for a long time. This is the reason why businesses prefer investing in Infographic video marketing over conventional advertisements.
Increasing market presence and sustaining audience engagement have become overtly necessary in this age of cut-throat competition. Online video marketing allows businesses to increase and establish an effective line of communication with prospective customers. Videos help integrate audiences in the business journey, starting from brand details to product/service highlights.
Where Does Infographic Video Stand?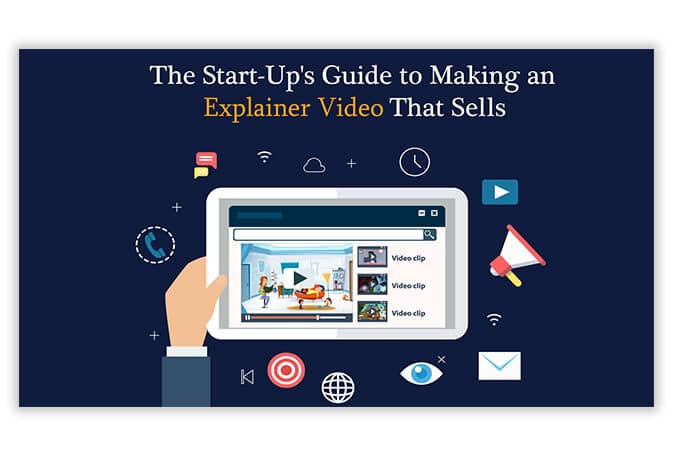 As the name suggests, explainer videos increase customer understanding of your products and services. These have proved to be highly efficient video marketing tools to present simplified ideas and communicate the brand message.
Explainer videos are short, quirky and to-the-point videos which explain the highlights and solutions provided by a business.
They are extensively used along with how-to videos, webinars, customer experience and about us videos.
Creative video marketing strategists like Domaincer use different formats to create compelling explainer videos. From brainstorming for the concept of bringing alive illustrations, best video marketers can change the way customers view a business.
Infographic Content
Video infographics transform information in the form of statistical data into enjoyable video shorts. Connected through animation, these video shorts are highly engaging. Infographics explainer is an effective storytelling medium for businesses.
Statistical data is incorrigible and therefore branded as incomprehensible.
The core of an animated infographics explainer is to translate them into flowing story, full of imagination. Effective animation tools can turn a mundane piece of information into an effective communication medium.
How Businesses Benefit from Infographics Explainer?
Transforming static infographic into video infographic is an extremely effective way of getting out data. Businesses can revamp customer engagement by delivering a subtle, yet concrete brand message.
Businesses investing in well-designed video infographics enjoy the following infographics explainer benefits.
Explainer videos with infographics can invigorate an idle yet important piece of media.
They are focused on a crisp description of the product, services or values of a business.
They convert important and large data into the easily comprehensible form.
A good infographic explainer video is informative, entertaining and persuasive at the same time.
They are highly shareable via different digital platforms. This renders their magnification potential limitless.
They bank on the emotional connection with audiences, making them more relatable and desirable.
Essential Infographics Explainer Features
No one likes to go through pages of boring data or graphs; they have the least impact on memory. Shorter and punchier is the new slogan of video content marketing. Industry standards recommend businesses to keep infographics explainer shorter than 2 mins.
Flowing data that emphasises the benefits of the product/services are more desirable.
Audiences should not be bogged down by narrating the benefits of a business. Rather it should be presented as the solution to a problem that bothers target audiences.
Relevancy and clarity are the keys to a successful infographic explainer. It should not be a dump yard for tons of irrelevant data which serves no purpose to audiences.
Effective engagement comes with a conversational tone. The way a story is depicted, speaks volumes about a business' care towards presenting itself to prospective clients. Cool animation characters add spark, humour, emotion and personality to a story. Right storytelling clubbed with good voiceover are pivotal.
A clear call-to-action is the last but important thing to make a self-sustaining infographic explainer video.
Recipe for an Incredible Infographics Explainer Video
Infographics explainer production steps require professional input from the market point of view.
Tailored to Your Business Needs: Professional video marketers begin with understanding the offerings of a business. This allows them to come up with the best infographic video style that can boost business. It includes brainstorming sessions to focus on key selling points.
Storyboard: The next step is to come up with a relatable yet impactful storyline. How the story is presented is key in leaving a lasting impression on the audience.
Voice Over: Using the right voice for infographics explainer adds emotional value and correct tone to its story. After voice recording, it is proofed, edited and mastered before the outcome.
Background Track: Adding an existing or custom-made soundtrack imparts real feel to the video.
Animatics and Animation: Handmade data illustrations and animation characters are processed using advanced software. Along with special sound effects, this breathes life into the story.
Video Advertising-Translation to Good Business
Video advertising using 2D, 3D infographics explainer can gradually result in an upscale impact on your business. Studies by etailing show that their presence on the landing page of business websites can increase conversion by 80%.
By providing explanations and solutions to customers, a business can increase visitor time on their website.
This is directly proportional to their SEO ranks on popular search engines like google.
Explainer videos with good infographic content inform and engage customers across various platforms like PCs, Tablets and Mobile Phones. Building trust, reliability and awareness directly translate to business growth.